November is Music Month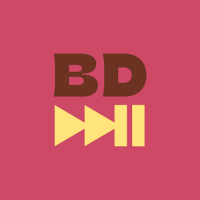 Live Music
Check out our Upcoming Events page to see all listings.
7:30pm - All Saints Church Bells will be rung by Bingley Tower Bell Ringers for practice.
This week
Make Music Today
Want to make your own music today (Tuesday)?

Bingley Tower Bell Ringers
We ring on Sundays, 9.45-10.30am for morning service and practice on Tuesday evenings, 7.30-9.00pm. We are always willing to welcome new recruits to train and become part of our team.
7:30pm All Saints Parish Church, Bingley
Cullingworth Community Choir
A fun choir for anyone that wants to get involved.
6:30pm Cullingworth Methodist Church, Cullingworth
Check out our Regular Activities page to see what's on offer throughout the week.
Looking for Music Teacher? Check out our Tuition page.
Can you Help?
Sometimes we need a little help from our friends so we've set up a community notice board of requests we've received for help.
See our Help Wanted page for more community music notices.
Bingley - A Music Town
Bingley Music Town brings together the people that care about music in our area, to make sure there are great musical opportunities for everyone now, and into the future.
There's already so much going on, and there's also loads of ideas about what else could happen in our town and district.
We're working on a plan to make things happen, you're welcome to join us.
Get up to speed with what we're doing…
Background Documents
News
Get involved
Why not become a member and get involved to make a difference?
Sign up to our mailing list to stay informed about what's happening.
If you have an idea for music in our town, or you're already doing something, then we'd love to hear it.
Please contact us and tell us all about it.
Can you help? See our Help Wanted page for more opportunities to get involved.
Help spread the word by talking about us on social media? Use the hashtag:
#bingleymusictown